Liez
---
Hey! I've known about this site for a while and have happily flicked through interesting comments in various threads (hope that didn't sound stalker-ish, anyway it's typical internet) and have finally decided to join (I'm overdue for a HP forum). So if it doesn't take up too much time, I'd like to be sorted thank you!

1. If you could spend a day with any Harry Potter character who would you choose and why?
I'm tempted to say Snape, but considering his character probably not. So I might say Fred and George because they never fail to amuse me and I value anyone who makes me laugh, and laughing makes me feel much better. Also I would love to challenge them to a witty remark contest - I annoy my best friend that way (I either pretend to take things literally or spin them into something more creative).

2. Which Deathly Hallow would you choose?
The Invisibility Cloak because I'm not really interested in the power of the Elder Wand (besides its just another wand) and I don't feel a strong desire for the stone - once dead, it's their time and journey alone, not me. The uses for the Cloak seem much more useful and convenient.

3. Which magical pet would you bring with you to Hogwarts?
An owl, because even though you can't cuddle them like cats owls are affectionate in their own way and give me more sense of individuality and uniqueness (a messaging system to call my own instead of just using the school owls).

4. What would be your favorite subject at Hogwarts?
Tough, I'll have to say DADA because it's interesting to learn about dark creatures, spells and methods that are designed to trick and manipulate you and how best to react to them.

5. If you could ask J.K. Rowling to write one thing what would it be?
More infomation on Snape, particularly his childhood.

6. Would you play Quidditch? If so which position?
I'm not sure I would play: I would like more time to focus on my education, but I would need time outside of homework. If I did play, I would be Keeper as I'm naturally defensive when it comes to sports.

7. Which magical career would you choose?
Very hard... probably a wizarding naturalist, someone who studies and gets to be around magical creatures and know all of their abilities and what makes each one unique.

8. What would your patronus be?
A red panda. Not sure why, probably something to do with being quiet, not liking too many people and and being a little secretive on the inside.

9. Which magical place would you most like to visit?
Maybe Hogsmeade, so I could visit all of the shops and see the attractions.

10. Pick one house you would prefer not to be in. (Optional)
Truthfully, Gryffindor. I just feel I would not fit in, whether I would want to be in it or not.
__________________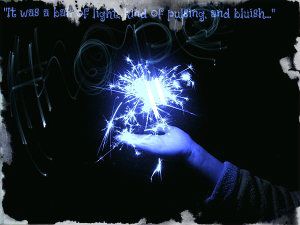 Image created by me, including original photo
"When I get sad, I stop being sad and be awesome instead. True story." - Barney Stinson
Ravenclaw
on CoS
Hufflepuff
on Pottermore