Re: My Own Free Will
---
Alright! here's the first part...i'm not going to do chapters, just going to stop when i need to! enjoy...and remember to leave
feedback
if you want to know what happens next!
"NO! Mother I don't want to do this!" a boy screamed as he was dragged along the corridors of his dark house. His perfect blonde hair all tangled and messy, his robes torn and creased.

Fear was in his mysterious grey eyes as his mother grabbed his arm and hissed in his ear, "Get a grip, the Dark Lord will not be pleased to see you in this state. I told him you were a good boy, a true Slytherin, a true pure-blood and that you took after your father. What's he going to think when he sees you like this, kicking and screaming. Get a grip."

They boy fell silent and went to change his robes, angrily muttering about his mother and the Dark Lord in his head. When he came back, he allowed his mother to comb his hair best she could.

"You do realise that I'm not going to become one of them," he sneered as he followed his mother to the basement.

"You will do whatever he tells you to do, you aren't of age yet so you can't duel him. Even if you could," she turned to him and he swore he could see a glimpse of pity in her eyes, "you wouldn't beat him." She started walking again, faster, her robes billowing out behind her and her long blonde hair swaying from side-to-side.

They finally reached their destination. An eerie green mist seemed to obscure everything, making his mother blur and then disappear through the swirling fog. He carried on walking and found it became even thicker, a green sea. He finally came to the edge of it and instantly wished he was still walking through it, for there, in front of him was a monster like no other.

A skull, with papery skin stretched across it. Small red lights peeped through in the place of eyes, and flapping slits replaced a nose. The lips were so thin, they were hardly there at all. He had come face-to-face with Lord Voldemort.

"How lovely of you to join us," his minions stepped out from behind him, covered in black, with masks to hide their faces. His mother was amongst them. "But of course, you haven't truly joined us have you?"

"No, and I don't want to either!" he sneered, trying not to let his fear of this monstrosity show in his voice.

"Ahh, but what you want doesn't really matter, the only thing that counts here is what I want."

The boy spat at Voldemort's feet.

"For that, you are going to pay boy. CRUCIO!" The boy sank to the floor, writhing in agony as the sharp needles shot all over his body. He tried to fight the excruciating pain, but that just made it worse, his body twisted and went into all kinds of contorted positions.

"That is just a taster of the pain I can cause you," Voldemort hissed. "Will you join me?"

"Never!"

"It seems you have not learnt your lesson, but I haven't got enough time to be persuading you all evening. No, if you don't like this idea now, then I'm sure it will become rather, ah, attatched to you quite soon." He hissed and raised his wand, "IMPERIO!"

The boy's defiant expression fell and was replaced by something calm. He felt so happy and light, nothing could dampen his mood right now. He heard an echo, his body obeyed but his mind had some doubt. He found himself walking towards the Dark Lord against his will. 'What's happening he thought,' trying to shake off the mist that was blocking up his mind. He couldn't help but fall into the merciless hands of Voldemort, unable to stop himself from whatever he wanted him to do. He was lost.

In the distance, he heard chanting, and saw people swaying around him. There was a person in front of him, with a cauldron and his wand. 'Give me your wand,' he could hear him say. His hand obeyed. It was dipped into the cauldron and a thick green gloop came out onto the end of it. That didn't look like a potion to him, but what did he know, after all, he was only sixteen. 'Hold out your arm,' the voice said and once again, he obeyed. A knife was conjured and cut his wrist, crimson blood came pouring out. That was when the panic set in.

No pain, just panic. The voice told him to calm down, automatically he did so, back into the calm serene mist, but this time, with a small doubting voice with him. Voldemort's wand soaked up the blood, and the cut healed itself.

The boy took his wand back and held it out like he was told. The Lord's wand shot blood, his blood, out of it and onto the glob at the end of it. The green goo hissed and bubbled, it gave off that green mist and then was still. 'Put it on your arm,' the voice was saying. This was when he broke free.

"NO!" he shouted and ran towards the green mist. Stunning spells and curses were sent to him, but he managed to dodge all of them but one.

"IMPERIO!" He was under the spell again and blankly walked back to Voldemort who sneered at him. "You should know better than to try and escape from me!" he let out a cruel laugh before slapping the boy's wand against his upper arm. It stung, but apart from that, nothing else happened.

Then, the gloop that rested near his shoulder began to sink into his skin. It melted through to his blood and left a stain. A stain that would soon become the Dark mark.

"NO!" A year later, Draco Malfoy sat up in bed, sweating with one hand clutching his arm. He hated that memory. Hated how it reminded him he had no power over Voldemort. He hated that it showed him as weak. He hated it, because it showed him, helplessly becoming a Death Eater.
Tell me what you think, this doesn't really show you what the story is about, but it does give you a few hints....lol
I want to know the end of my story, but i'm not going to keep on writing it unless i get decent feedback from you guys!! so PLEASE FEED ME!!!!!
__________________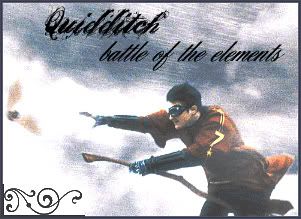 ---
Last edited by hanz_aka_ginny; September 16th, 2006 at

10:49 am

. Reason: spelling mistake