Re: Harry Potter Lego Sets
---
So someone passed along the new Hogwarts kit to a friend of mine (who is an engineer and still loves LEGO) and, knowing I'm obsessed with all things HP, he invited me over to assemble it. The set has lots of really fun details (like Sirius' face in the Gryffindor common room, the Sorting Hat, a Basilisk fang. They had Crookshanks and Scabbers and Filch (and Mrs. Norris!) and Professor Flitwick even. My one huge complaint was that there was no Ron! That seemed very random to me. I guess you have to buy Hagrid's Hut to get Ron. LAME!
__________________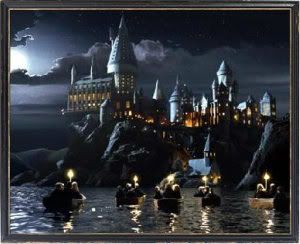 "We spent time here, we made friends here. That's a part of us.
Because Hogwarts is bigger than any of us, it's bigger than any of its Founders.
And it's gonna be around here long after we're gone. Maybe we'll see our kids go here.
That's the thing about Hogwarts: no matter how long you're away from it, there's always a way back."