Re: Are you embarrassed about going to HP movies?
---
I'm a high school teacher and last month in honor of National Library Week our school librarian did something very neat. All teachers submitted a childhood picture and then wrote down their favorite book as a child and favorite book as an adult.

I didn't even hesitate or think about how 'silly' I might look for writing down Harry Potter! And you know what? My students loved it! I got a bit of ribbing from some other faculty members, but I'm glad I wrote what I did. The students could relate to that much more than they could the John Grisham novels others wrote down.
__________________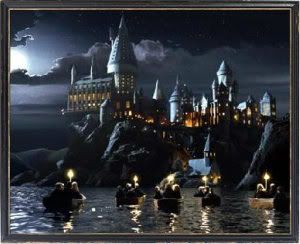 "We spent time here, we made friends here. Thatís a part of us.
Because Hogwarts is bigger than any of us, itís bigger than any of its Founders.
And it's gonna be around here long after weíre gone. Maybe weíll see our kids go here.
Thatís the thing about Hogwarts: no matter how long youíre away from it, thereís always a way back."